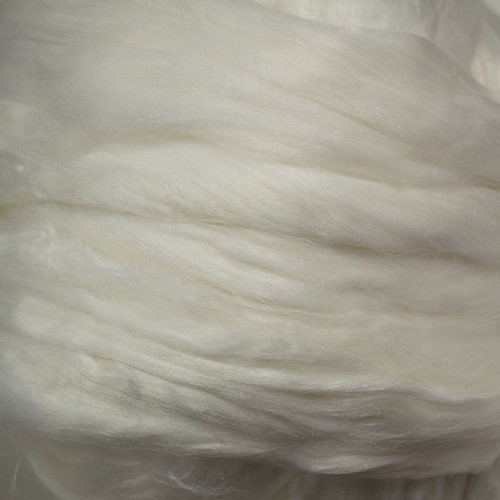 Viscose bamboo fiber. Natural ecru color. Viscose type bamboo is a regenerated cellulose pulp
product which is very soft and has a beautiful sheen.
The wool/cellulose blends are produced to
enhance both fibers properties. The viscose type fibers blended with wool have
the look and feel of wool/silk products. The wool/cellulose products have the
advantage of being less expensive than the silk blends.
Bump size 27lb